INTERN: Camera Assistant / Assistant Video Editor 
---
Now accepting applications for Winter and Spring semesters 2023!
---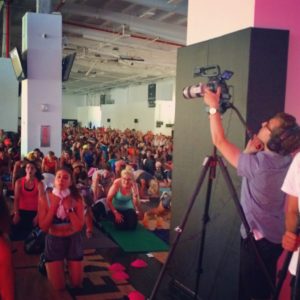 CINQUA is a small documentary company that specializes in short-form videos. The work is fun and fearless with a balance of client projects and original content. This is an unpaid internship for school credit only. Participants will receive considerable experience in many aspects of documentary production including, learning an efficient process of editing video segments, and advanced documentary camera techniques.
Examples from past interns:
You will work with director John Carluccio at the CINQUA office in the Dumbo section of Brooklyn and on shoot locations in the NYC area. The CINQUA office is located two blocks from the York St. station on the F train. An in-office iMac computer will be available for internship work.
We are seeking reliable, mature, focused, and enthusiastic interns for 8 to 16 hours per week for some of the following tasks: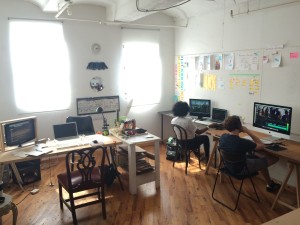 • Camera Assistant | Various Clients
Assist cinematographer(s) with shoots using DSLR equipment on documentary-style work. A second camera, jib operator and/or sound recording work will be available on a case-by-case basis. Canon DSLRs are typically used (C200, 5D, 7D).
• Editor Assistant | Various Clients
Assist editor(s) with preparing video projects. You will learn a valuable, fast, and efficient system of editing artist profiles and news stories. You will then apply this system to one or more videos that you can edit in-house and use on your reel or portfolio site. We use the latest version of Adobe Premiere.
• Social Media Videos| Various Clients
Produce and edit engaging short Instagram videos for various CINQUA clients.
Perks / Compensation: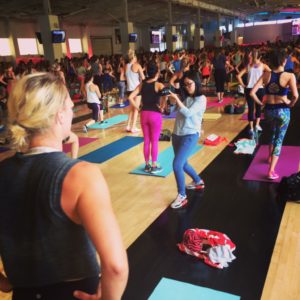 Growing personal portfolio/ clips for reel
Learn fast and efficient workflows
Experience in a variety of shooting environments
Mentorship on your project
Letter of recommendation and proof of internship credit for school
Qualifications:
Must live in the New York City area during the semester.
This is internship is unpaid and for college credit only.
Must have viewable links to your video examples — shooting and editing experience is required.
Must be self-motivated and have good time management skills.
A dedicated work ethic and an eagerness to learn from and work with others.
The ideal candidates will be pursuing a film or journalism degree, but other creative disciplines are welcome.
Should have a diverse cultural background with a wide spectrum of tastes in music, film, art, sports, and entertainment.
Current projects include:
Now accepting applications for Winter and Spring semesters 2023!